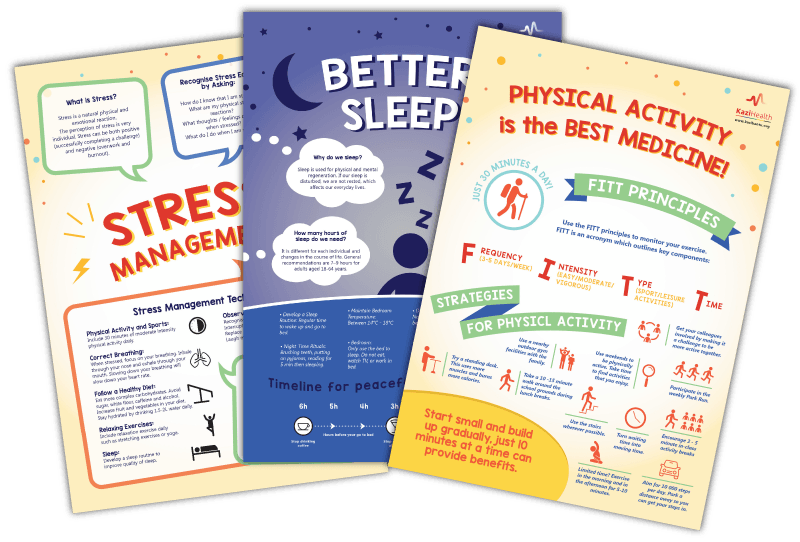 A workplace health promotion programme that educates and improves health behaviours in individuals.
The programme consists of four parts:
Individualised health risk assessment
Face-to-face lifestyle coaching sessions
Self-monitoring and motivation through the KaziHealth App.
It aims at reducing the risks for cardiovascular diseases and improve physical activity and physical fitness, nutrition and diet, and psychosocial health.
The KaziHealth mobile app integrates three lifestyle interventions namely, physical activity, nutrition and stress management to guide individuals in achieving their personal health goals. Education, motivation and self-monitoring is provided within the KaziHealth app to keep individuals motivated and informed, and to ultimately make healthier lifestyle choices and decrease health risks.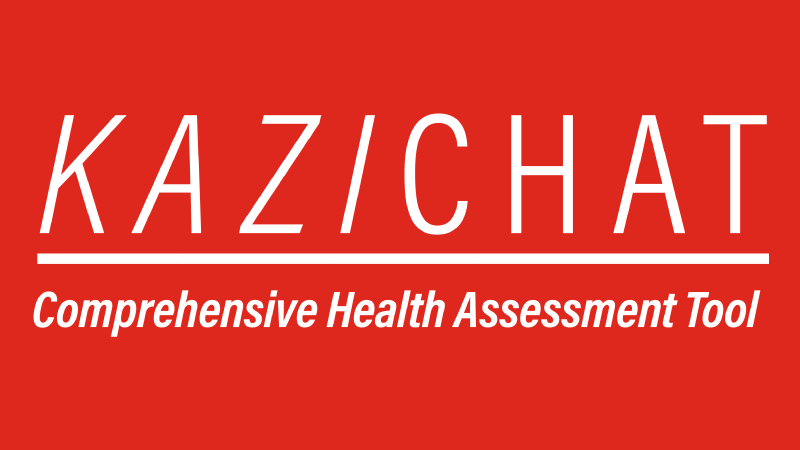 KaziCHAT is an individual risk assessment tool which entails a number of tests related to measuring health and well-being. It is used by research staff to assess participants of the KaziHealth study.